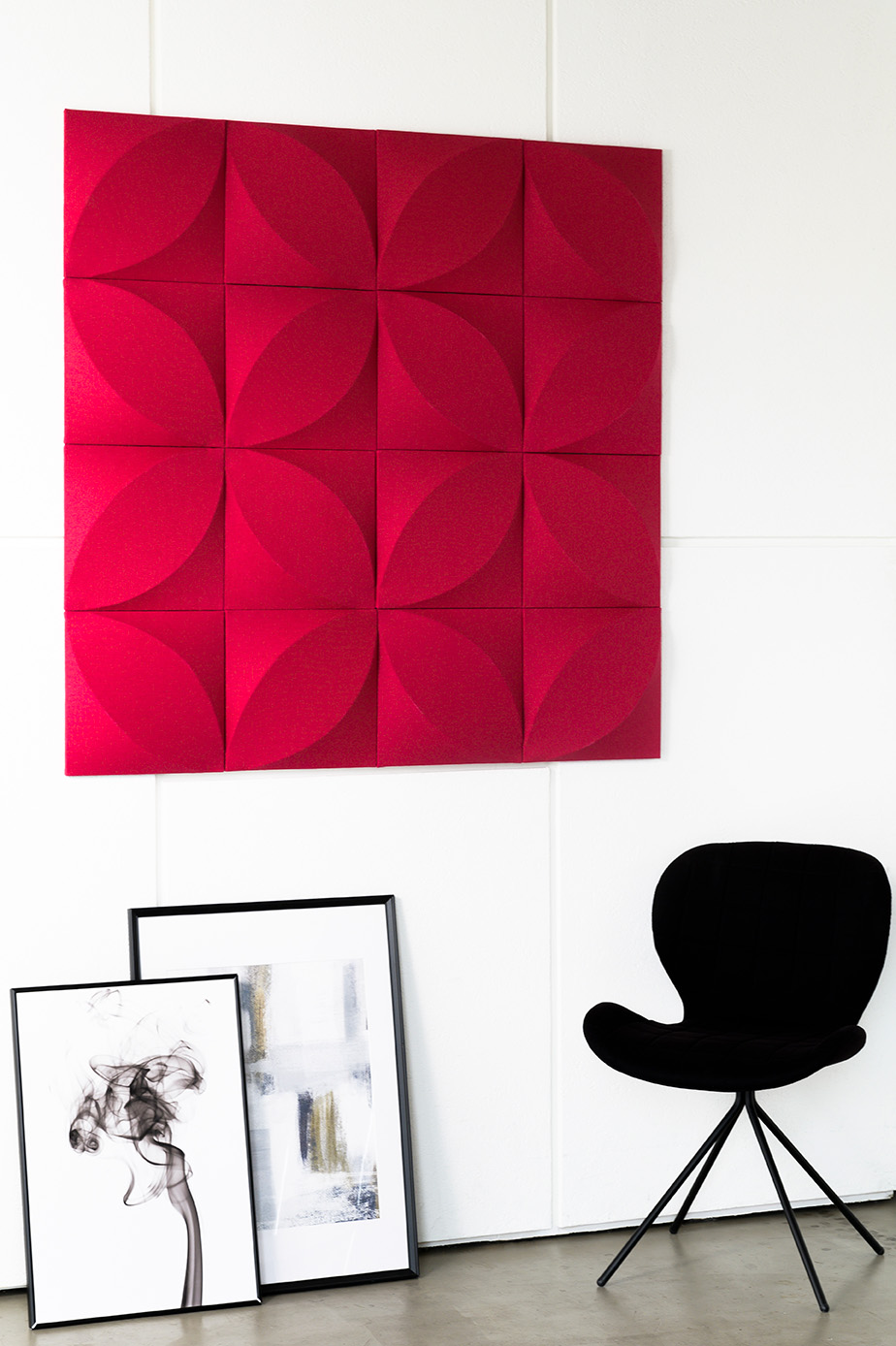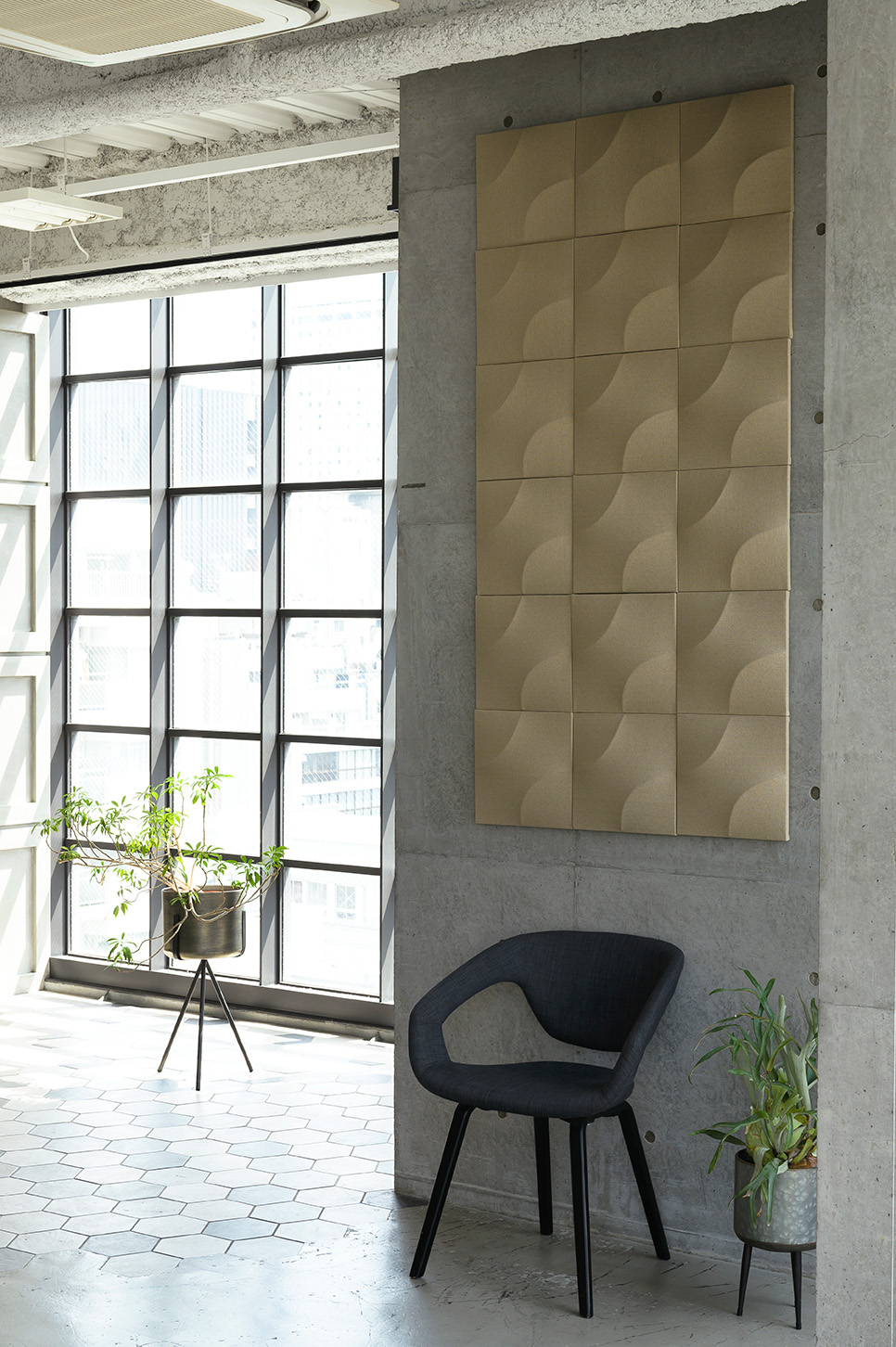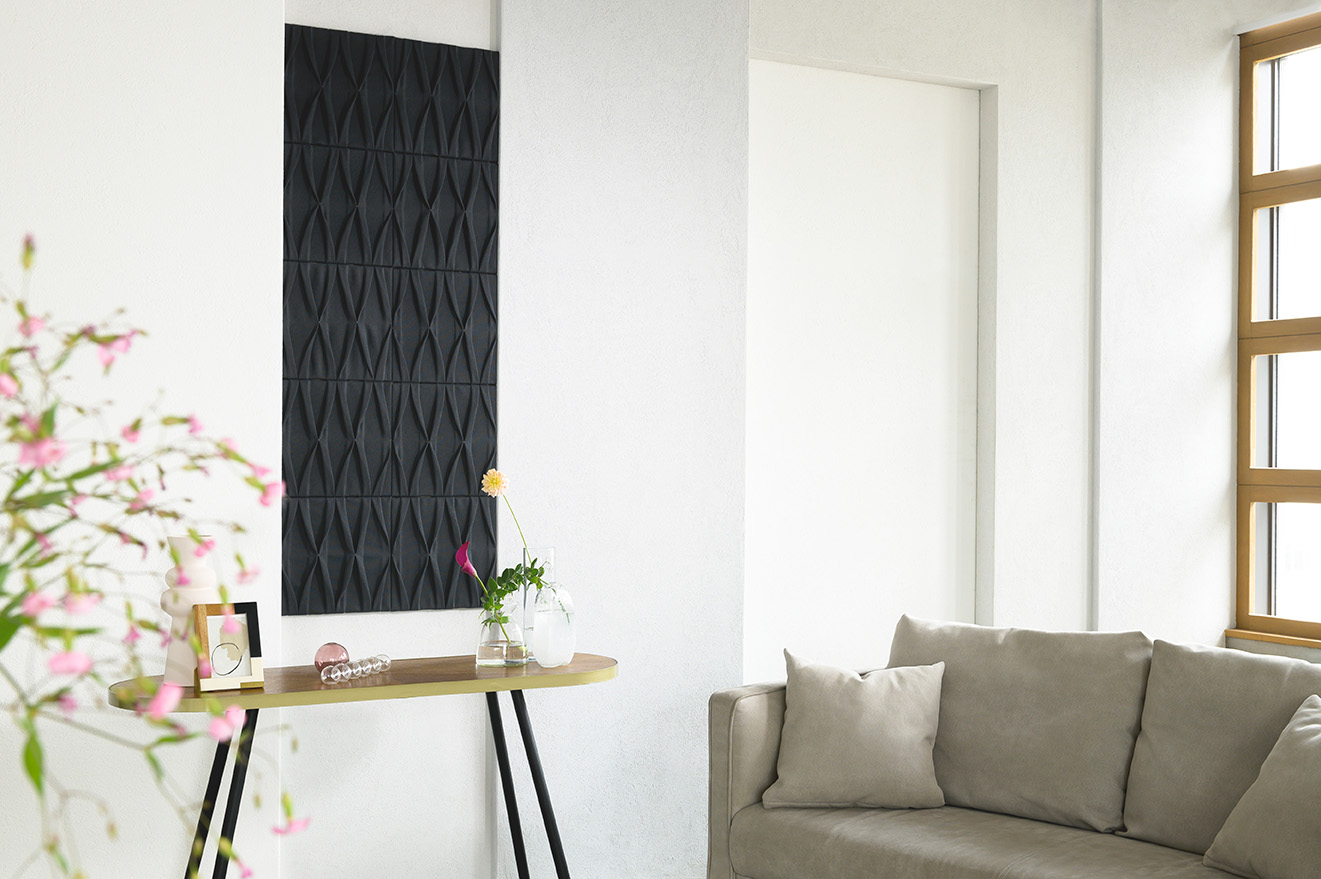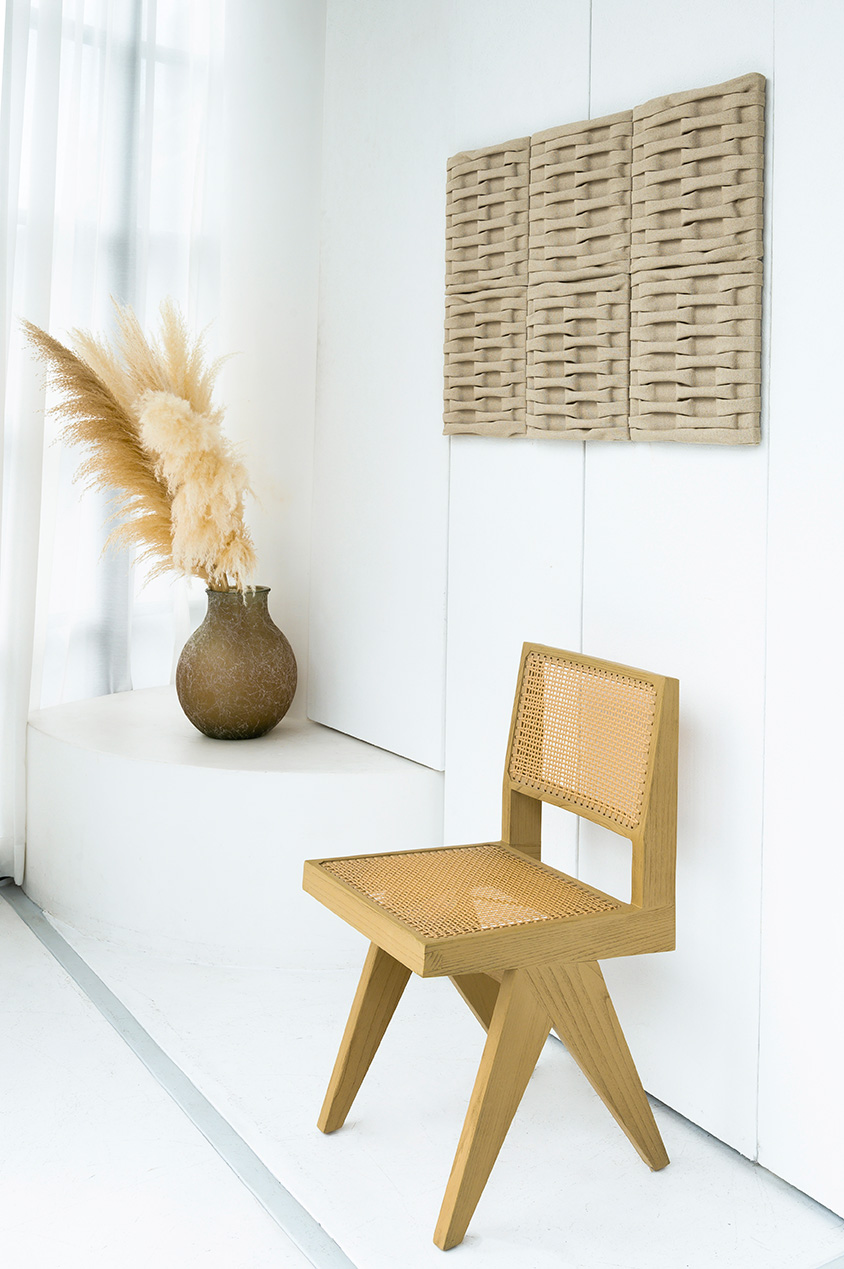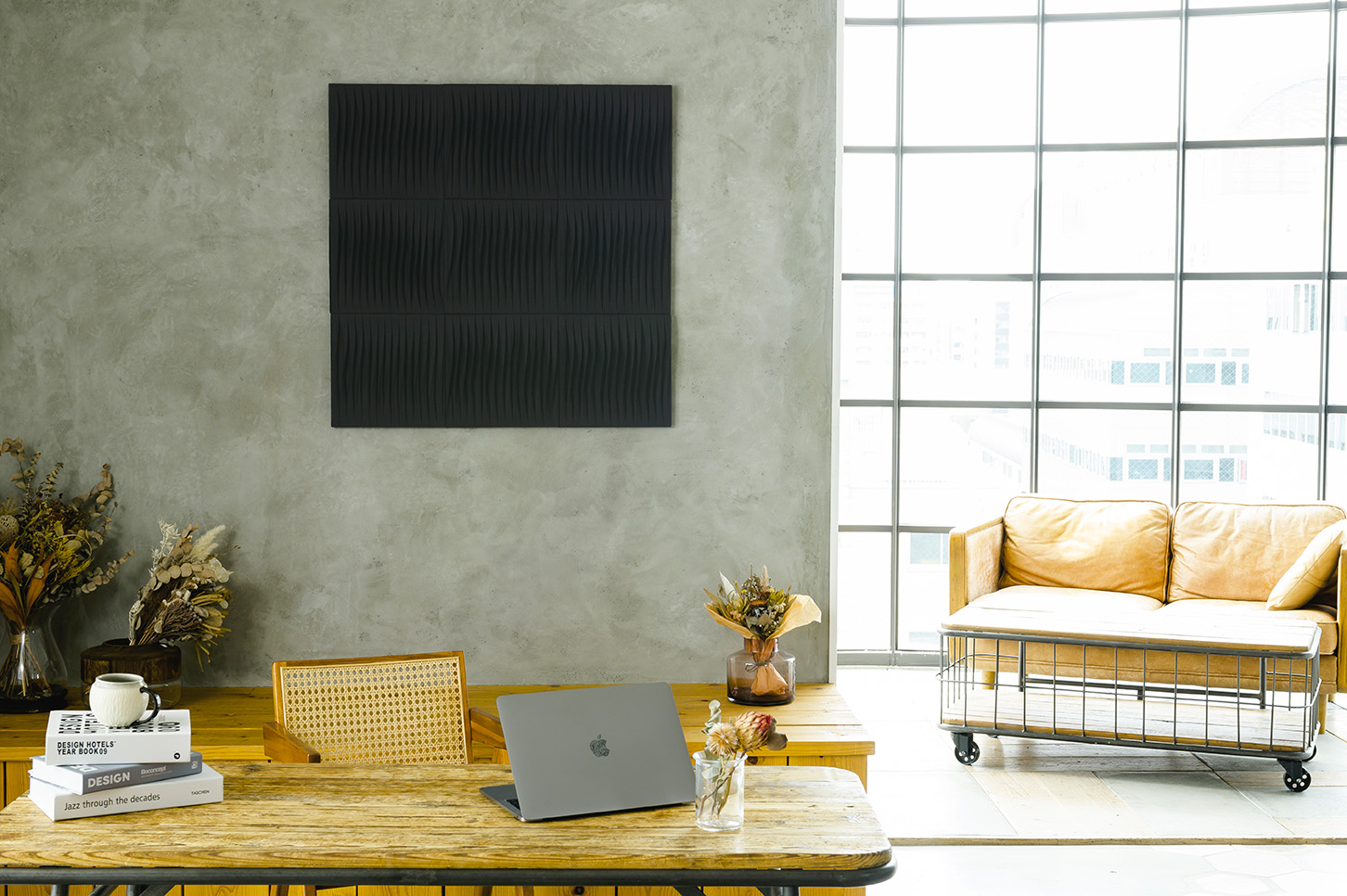 We are ZAMA.  Creative art and design products maker based in Kyoto.
ZAMA is a brand specializing in acoustic wall art, utilizing sustainable materials, designs, and visual arts to craft comfortable, high-quality spaces that address the subtle acoustic challenges of daily life, often unnoticed. Our offerings include Acoustic Wall Coverings, engineered to absorb sound and restore a sense of tranquility, blending functionality with artistic expression and inching closer to the concept of the perfect soundproof wall.
The term "ZAMA" finds its origins in Sanskrit, encompassing meanings like "serenity," "rest," and "peace."