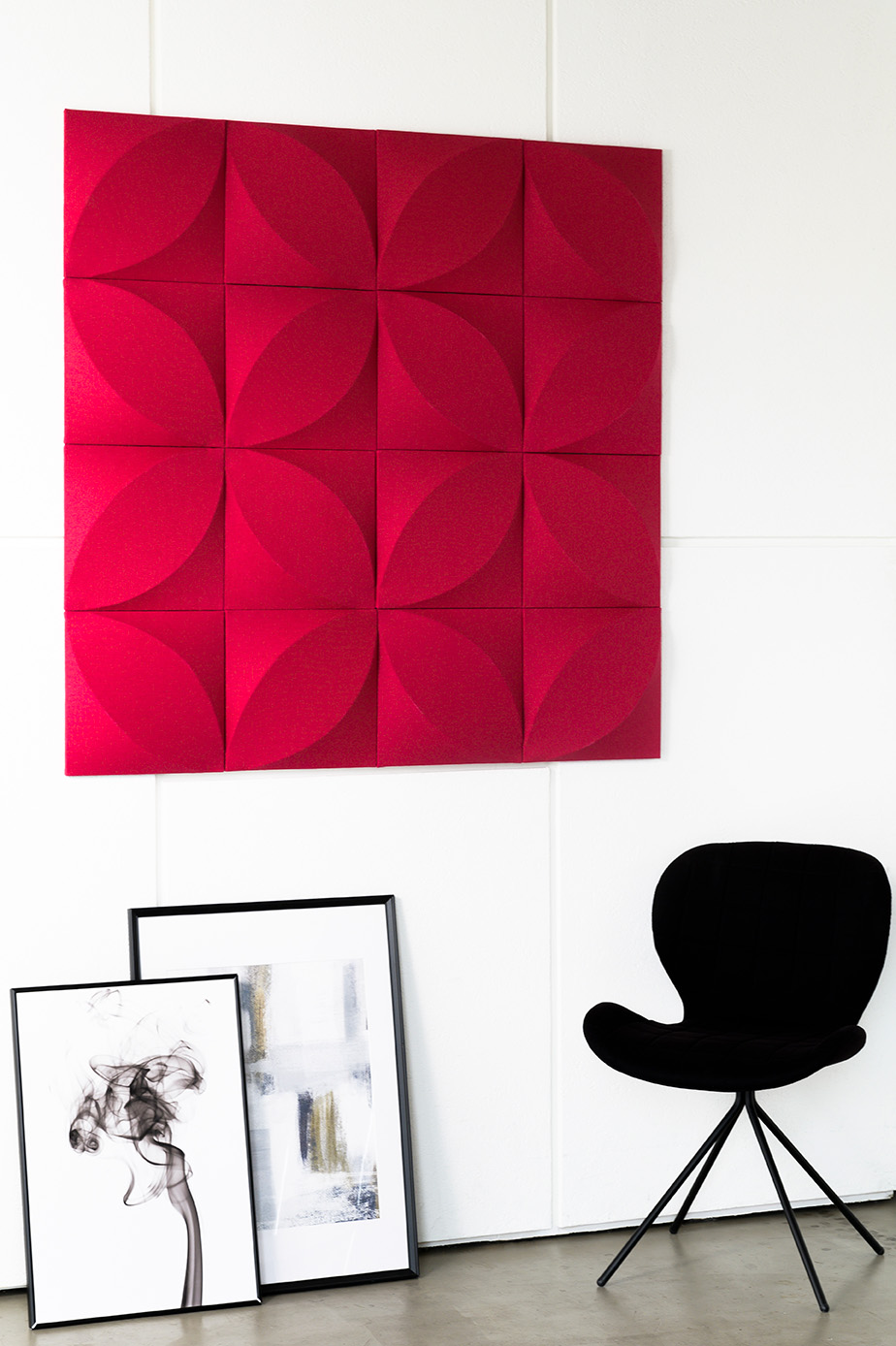 Dimensions: W 300mm / D 300mm / Thickness 50mm
Materials: hemp fabric, Insulation board, perforated plywood, recycled vinyl chloride resin high-density sound insulation sheet, cork, magnet
Fabric Colors: Burgundy Red - Dark Gray - Sand
formaldehyde regulation: F☆☆☆☆ Japan Building Material and Housing Equipment Industry Association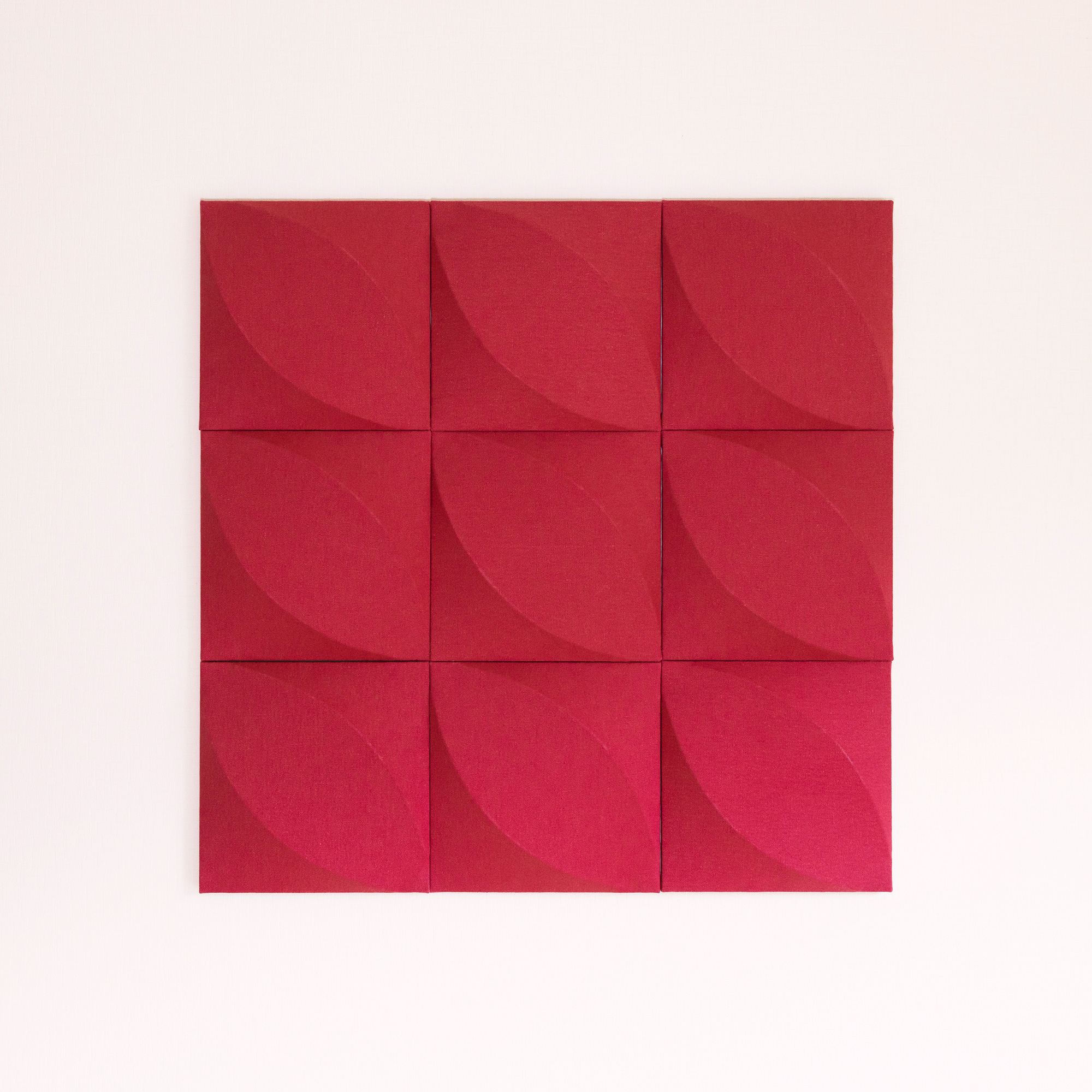 same order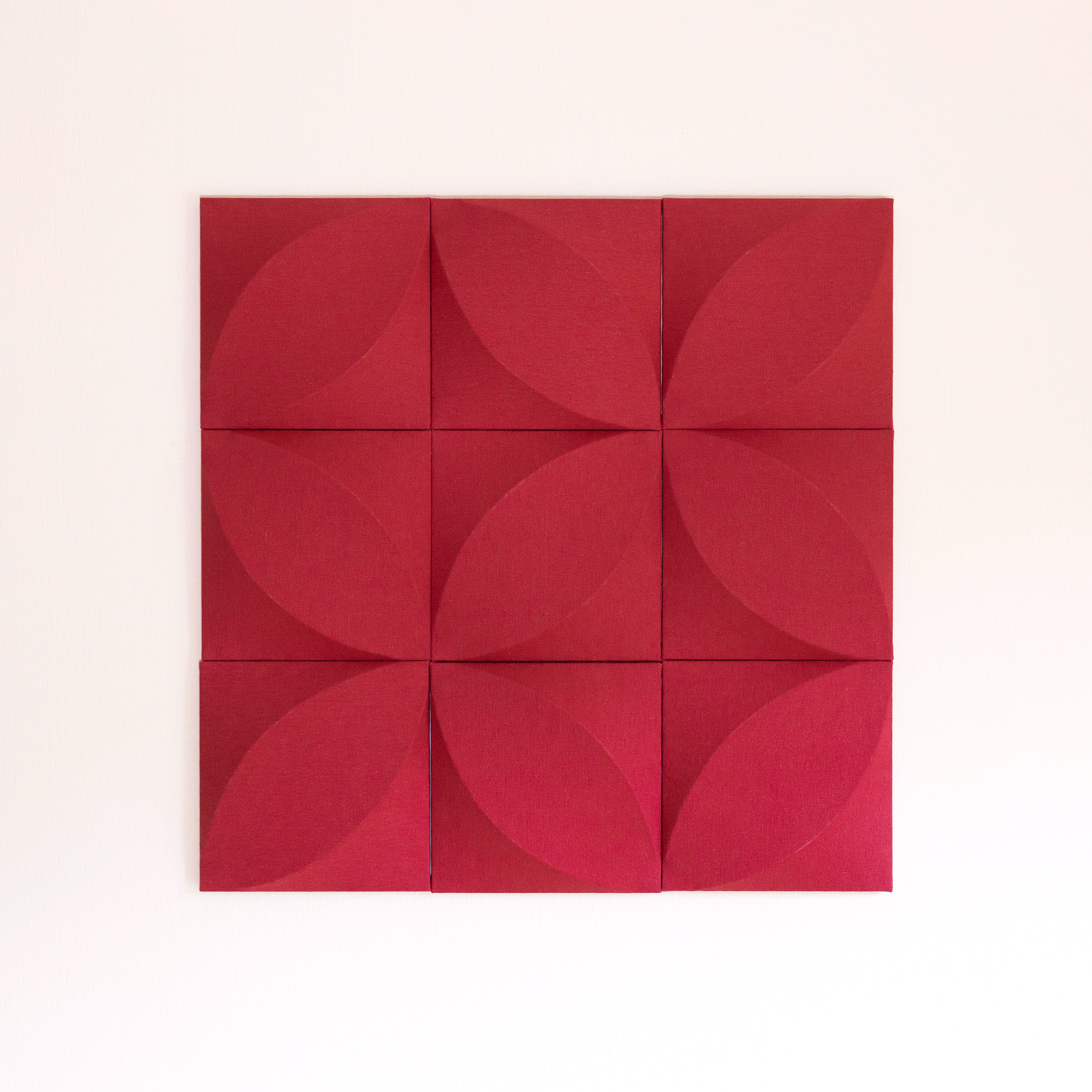 shippo design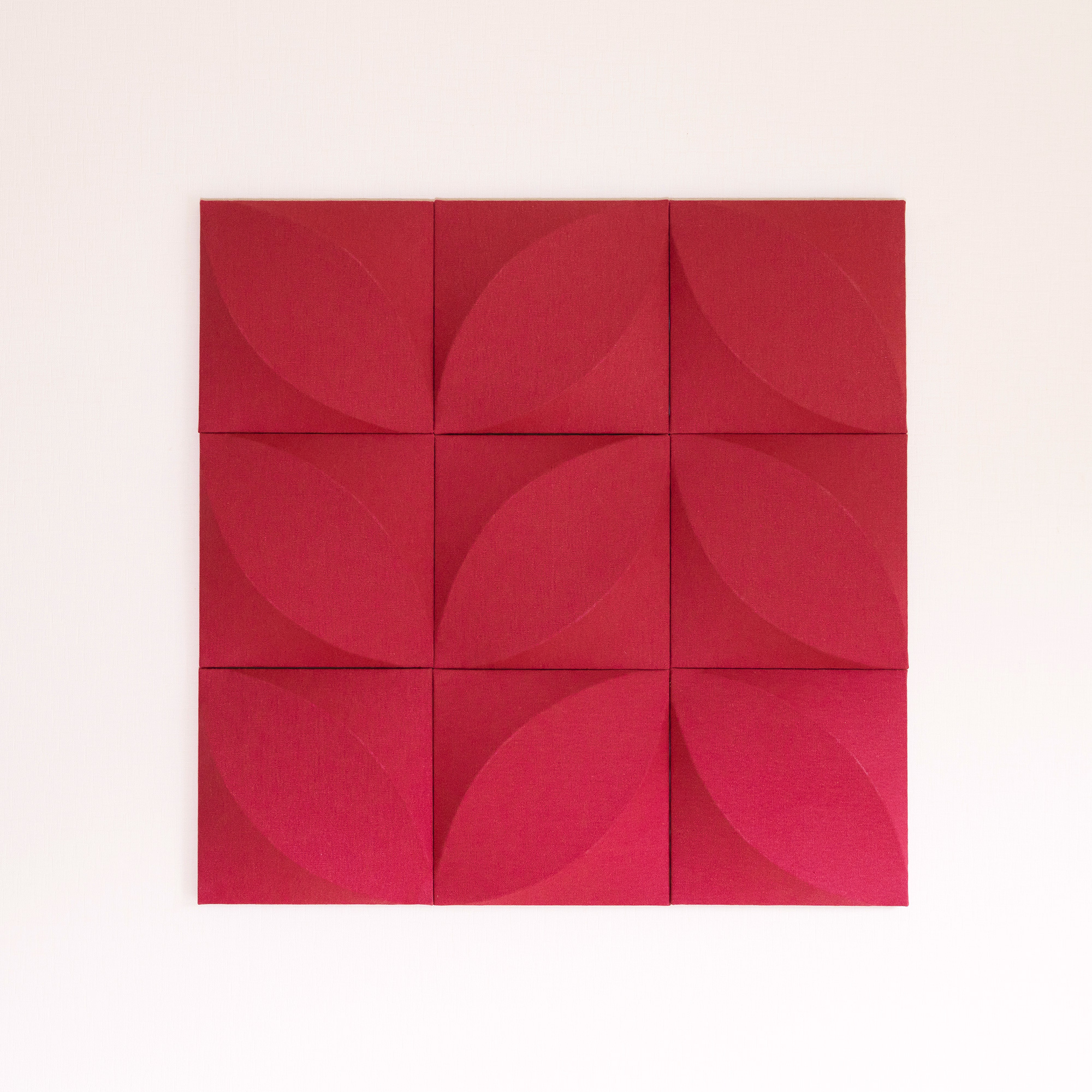 tulip style
SHIPPO
Seven treasures in Japanese.
"As well as the comfort of the sound space within the space, harmony and auspiciousness must also be felt visually." This concept was reflected in Shippo.
A three-dimensional Shippo pattern appears by combining four or more pieces. Shippo refers to the seven kinds of treasures that appear in Buddhist scriptures, including gold, silver lapis lazuli, crystal, mantis shrimp, coral, and agate.
It is an auspicious pattern with wishes for harmony, and good luck in this pattern, in which circles are endlessly linked.
It is not only art. It is an acoustic wall coverings made from eco-friendly recyclable materials. Art is also sustainable and functional.
Sound absorption coefficient
0.19
N.R.C.
Category
ZAMA - acoustic products
Collection
MOLFO
Designer
Hiromi Kim
Photo
Keisuke Nakagawa